Welcome to our Parts Store page. Below you will find parts for your Jaguar needs. If you see the exact part that you need contact us to order, or if you don't see the part you need call us. If we don't have it in stock then we will find it for you. Please contact us at 1-864-244-1555. We will be happy to help you with any of you Jaguar needs.
We accept all major credit cards.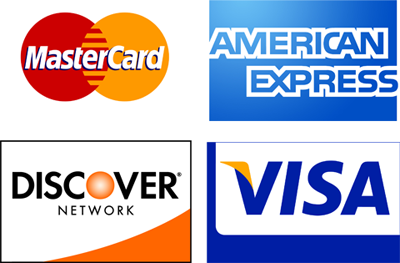 You can also find Jaguar South at Square Wallet.
If you have a smartphone, click on the following link to download the app. Parts can ordered from Square Wallet.
Return Policy
Click on the PDF icon to view our return policy.
Blauplunkt Radio
Jaguar E-Type Late Series I & Series II
$250.00
XJS Tail Lamp Lens, 1975-1991
NOS
$100.00
Jaguar E-Type Series I & II
Roadster and FHC
$250.00
Battery Bracket for a Jaguar Series III XJ6
NOS DAC3524
Jaguar E-Type Spare Tire Hold Down, Series I, II, and III
4 lb Hammer for removing Jaguar E-Type wire wheels
NEW Jaguar E-Type Late Series I & II
Raise and Lower Tool for Jack Assembly

Jaguar E-Type Series I & II Original Hardtop Rear Window Chrome Trim
Original Chrome Trim
Right Hand Side
$750.00
Jaguar XJ12 L Series II Saloon
Front Grill
Complete with both badges
$275.00
Jaguar E-Type Manual Antenna Mast
Retractable Antenna Mast
Universal Fit
NOS
$89.00
Jaguar E-Type FHC and 2+2 1961-1971 Rear Glass Triplex, Tinted
Fits 1989-1996 Jaguar XJS
Rear Hatch Door 1961-1971 Jaguar E-Type Series I and II 3.8 or 4.2 FHC
1961-1974 Jaguar E-Type Roadster Boot Lid
Jaguar E-Type Series I Chrome Wire Wheels
$100.00-$150.00 each
Other Jaguar Model Car Wire Wheels available. Chrome and Painted. 15" & 16". Contact me for more information.
Jaguar E-Type FHC and 2+2 Upper and Lower Hatch Door Finishers,
Austin-Healey 3000 Roadster Boot Cover

1965-1967

Color: Black Vinyl

$150.00









Lucas Headlamp
Original Lucas Headlamps
7 inches
For right hand drive car
Sold as pair
$150.00
7" Headlamp
Marcel 7" driving lamps
$150.00
Wheel Cap: XK 120, 140, 150
Fits 1950s Jaguar XKs or Saloon cars
$20.00-$35.00 depending on condition
Several in stock